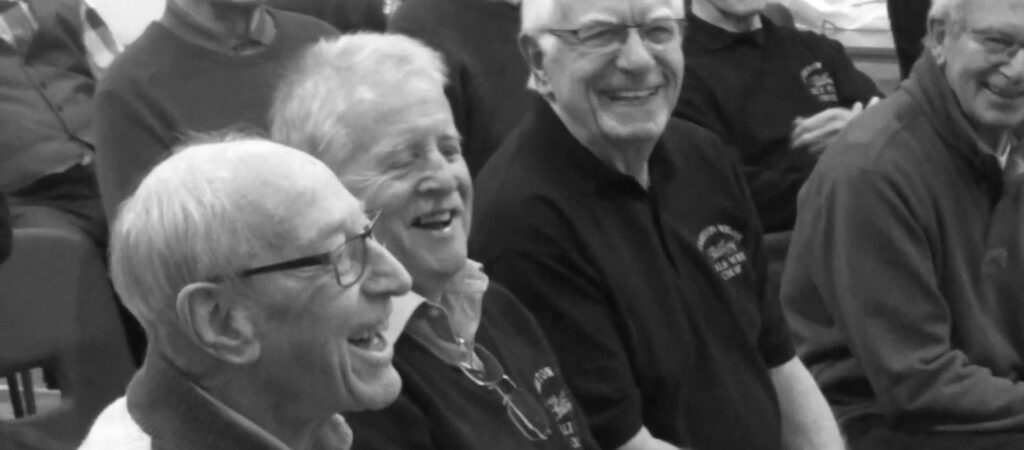 The Brighton Welsh Male Voice Choir was formed in 1978 with three aims :
To provide a social atmosphere in which those who enjoy the tradition of male voice singing can join together to indulge their enthusiasm.
To entertain those who enjoy listening to male voice choir music.
To support local organisations and charities in their fundraising.
The benefits of joining the choir
Since 1978 we have supported numerous worthy organisations and have ourselves been granted Registered Charity status.
We have performed in many venues ranging from the Royal Albert Hall to local churches, schools and theatres, including national party political conferences in Brighton.
It's all about the singing, the friendships with like-minded people, the sharing and much, much more.
Members enjoy performing for local organisations and benefit from their appreciation of our singing and the knowledge that much-needed proceeds from our concerts help local charities.
Being part of the choir provides an opportunity for self-development, a social reason for getting out regularly and gives something back to our community.
Members enjoy the pleasure of professionally guided singing in four-part harmony with the bonus of training and of learning a wide repertoire of songs – phonetically when required.
We perform songs from musicals, traditional Welsh hymns and folk tunes, contemporary pieces and popular hits and perform at numerous concerts each year.
Rehearsals
We rehearse once a week on Mondays at 7.00 pm at Hounsom Memorial Church Hall, Neville Avenue, Hove BN3 7NG.
Now is an ideal time to join the Choir. Why not come along on to meet us at a rehearsal, listen to us sing and join in if the spirit takes you?